Hello and welcome. This has been an exciting few months for me and this blog. I am seeing more and more subscribers and that is a tremendous blessing. THANK YOU so kindly for being here. As I have mentioned before, my primary goal when creating this blog was to create a community and for people to read and find value in the words I share. So, from my heart, to everyone old and new reading my musings, welcome, I am so glad you are here!
Getting Ready for Christmas
Well, it has been two weeks since my last post and the Thanksgiving holiday. Time certainly marches on. In just a few short weeks Christmas will have come and gone. John Lennon's song 'Happy Christmas, War is Over' just popped into my head. "Another year over and a new one just begun." I am reflecting now on the question John poses, "So, this is Christmas and what have you done?" What have I done? Have I capitalized on all opportunities to show kindness? Have I helped others enough? Have I shared my time enough? All these questions are a precursor of what I will be writing about the rest of this month – eternal Christmas gifts.

Before I dive into these posts, I wanted to take a moment to share something with you. I love to read and when I am not writing or taking photographs, nothing is finer than curling up with a wonderful book. My shelf is full of amazing books and I have come to terms with the fact that many will go unread until I am able to retire. I am also a slow reader (I love to study what I read) which further compounds the issue. That said, I did take the time recently to read a book in tandem with my son so I could help him understand it and answer any questions he had.

During a visit to our local independent bookstore, a particular book caught his eye. I don't know if it was the title or the brightness of the cover, but he wanted to buy it. The book was Hum If You Don't Know the Words by Bianca Marais. Before I bought it for him, I reached out to the author to ask if it was appropriate for a 12-year-old. I received a very kind and thorough reply basically saying it should be fine. So, I bought a copy for him and a copy for me and we began our journey into the lives of the two main characters of the book – Beauty and Robin.
Hum If You Don't Know the Words
Preface
I grew up colorblind. To me, everyone around me were just people and were distinguished by their actions as opposed to the color of the skin. He was a nice man. She was a grumpy lady. I don't think I truly understood racism properly until I moved to the big city when I was 18. Well, I take that back. I will never truly UNDERSTAND racism as I find the idea of judging a fellow human by the color of their skin unfathomable and will continue to do so until I die.
Yes, I have met my fair share of horrible people that happen to have a different skin tone, but I have equally met more than my fair share of horrible people who share my skin tone. People are people. Some are bad, and some are good. Some may seem bad but most likely have problems that need to be shed. Others are misunderstood. In reality, the number of truly awful human beings are thankfully in the minority. Perhaps it seems there are so many because they get all the media attention. Regardless, ultimately, when it comes to my fellow human, I believe in love and love knows no color.
With that said, it didn't take me long to figure out the overall theme of this book and immediately I was so grateful this book caught my son's eye.
South Africa 1976 and 1977 – Apartheid
There are two simultaneous ley lines in this book that eventually converge spectacularly. One is that of Robin (a white girl living in the suburbs of Johannesburg) and the other is that of Beauty (a black woman living in a small village miles from Johannesburg). Let me say this. I form emotional attachments to special characters in books – Pip of Great Expectations, Monseigneur Bienvenu of Les Miserables, Bilbo of The Hobbit and Lord of the Rings and so on. Now I can add Robin to this list. In a parallel universe I would love the seven-year-old version of myself to have been friends with someone like Robin. She thrives on adventure, has the most amazing attitude and a perfect sense of humor.
Sadly, tragedy befalls Robin when her parents are killed, and she is thrust into the unrelenting worlds of hate and bigotry and left with the task of trying to make sense of it all. Why would anyone kill her parents let alone black people? Robin's knowledge of black culture prior to the death of her parents began and ended with what she knew about her maid Mabel. While enjoying her maid's mannerisms and finding the way she talked endearing, Mabel's existence in Robin's home was to serve. Though Robin loved Mabel, she didn't think twice about the complex dynamics of their relationship.
Switching to Beauty's perspective, we learn that her daughter is in danger and she must make the daunting trip from her small village to Johannesburg. It is during this time we learn exactly what it is like to be black in South Africa during this period in time. There is a moment when she cannot even use the toilet because the black toilet is broken and under no circumstances can she use the white bathroom. Reaching her daughter Nomsa should have been straightforward enough. She arrived at her school only to learn that a march was being organized and here is where I will pause.
The Soweto Uprising
The very catalyst that alters the paths of both Robin and Beauty is based on a real-world event known as The Soweto Uprising.
From Wikipedia:

The Soweto uprising was a series of demonstrations and protests led by black school children in South Africa that began on the morning of 16 June 1976.

Students from numerous Sowetan schools began to protest in the streets of Soweto in response to the introduction of Afrikaans as the medium of instruction in local schools. It is estimated that 20,000 students took part in the protests. They were met with fierce police brutality. The number of protesters killed by police is usually given as 176, but estimates of up to 700 have been made. Read more about this here.
Nomsa took part in this march and subsequently goes missing. Like any mother, Beauty has an absolute determination to find her daughter. This determination sparks a journey fraught with danger. There is an insatiable desire among the blacks to avenge those that fell during the protests. The death of Robin's parents was a result of this desire. Beauty must navigate through anger and hurt not only from the whites but also from her own people.
The Convergence of Two Souls
After the death of her parents, Robin goes to live with her aunt Edith. Edith's lifestyle of traveling the world as an air hostess did not fit into a world of parenting a nine-year-old girl. While she tries initially to make it work and find a different type of job, it doesn't work out at all. Edith realizes her happiness relies on being able to travel the world. What about Robin?
If Beauty is to have any success in finding her daughter and staying relatively out of danger, she must accept an offer of sanctuary. That sanctuary? Here is where fate beautifully intervenes in the worlds of Beauty and Robin. Beauty takes on a job looking after Robin, so Edith can fly around the world at will. At first, Robin is indifferent toward Beauty but then a real, true love develops.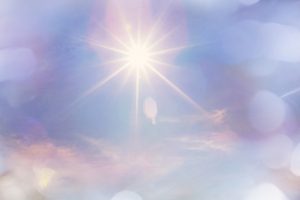 Final Thoughts
Bianca Marais presents a beautiful tapestry of words and emotion. If you buy this book – which I hope you do – you will be heartbroken, angry, sad and happy but in some parts, you will laugh out loud for above it all Robin has an incredible, innocent sense of humor. These humorous moments – particularly Mrs. Van der Walt's horse and interactions with a parrot named Elvis – are a much-needed respite in a world of such pain, degradation and loss.
When I finished the book and with tears swelling in my eyes I thought to myself, wouldn't it be great if hateful things like racism and homophobia no longer existed in this world? After all, this book takes place in the mid 1970's. Sadly, particularly in this country, we seem to be just as polarized if not more so than ever before. Perhaps it is just human nature. We fear those things that are different. We fear what we don't understand. There was, is and always will be that gleaming thread of hope of something different however and Bianca reminds us of this in Hum If You Don't Know the Words. Despite the fear, anger and resentment, love always seems to find a way in. It is this love that dismantles the fabrics of fear leaving behind peace, beauty and light.
PS:
There is a scene in the book where Beauty is in a bar. I highly recommend listening to the songs mentioned in the book – particularly this one!
Miriam Makeba – Khawuleza