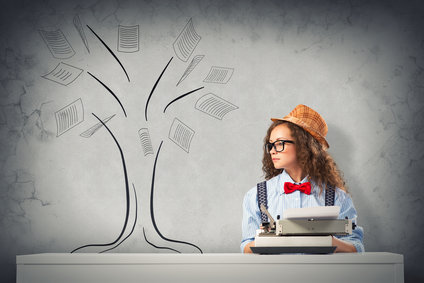 Skeletal Pieces on the Table of My Mind
I wish to begin by apologizing for allowing so much time to expire before creating another entry for this blog. My creative voice has been silent for a while. I have had the skeletal pieces of this entry sitting on a table contained solely in my mind for some time. Gradually, each piece of the skeleton has found its way toward connecting to another and now, here we are. It's funny because this past Friday, my writing partner who has been on hiatus for a long time herself reached out and said simply "…let's write again. I miss it. And you." In response to that I said, let's start again this Sunday. She agreed and I have to say, what a day to start up again! Today is the 100th anniversary of Armistice Day but I will get to that. For now, I thank you humbly and sincerely for being here and for reading my words. I thank all my subscribers old and new for faithfully reading my ramblings. It truly is a blessing I do not take for granted.
Before my entry begins, I wanted to provide an update for all of you. Daniel and Mirra over at the Perennial Plate have created an exceptional film titled America: Love Thy Neighbor. It serves as a good segue into what I wish to discuss today so I sincerely recommend you take time to watch it. To paraphrase some of the lines from the film, it is a celebration of "The Love of People" and an understanding that this love is inherently foremost a human value.
Eleventh Hour of the Eleventh Day of the Eleventh Month
Today marks the 100th anniversary of the Armistice of 11 November 1918 that essentially ended World War One. As I sit here in the comfort of my heated home on a cold, wintry, blustery November day, I am humbled as I remember those that have served and continue to serve so faithfully. As I have said many times, I cannot even begin to imagine what it must be like to be involved in a war. I have seen enough on television documentaries to conclude that I lack the capacity within the depths of my existence to even begin to fathom what it must have been like to be in the midst of a raging war. Bombs going off all around you. Will one hit you? Bullets flying by and the involuntary sigh of relief expelled from your body as you realize the bullet missed you. That relief is suddenly transformed however as you realize your brother in arms was not as fortunate. What that must do to your soul and your mental state of health is something many of us would never be able to comprehend.
Because I have never marched upon a battlefield nor served to protect the freedoms so many of us take for granted each day, all I can do is say thank you humbly and sincerely. Thank you truly from my heart and soul to those that have served and continue to serve.
Putting Consumerism on Hold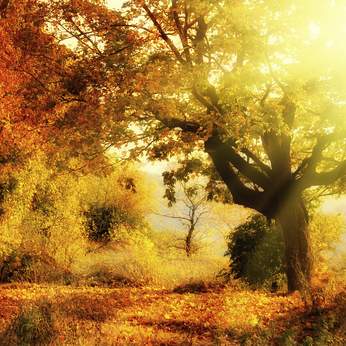 Tomorrow is Veteran's Day and in just over a week it will be Thanksgiving. When I think of these two days, my thoughts are quiet… as they should be. Today and tomorrow I wish to embrace the stillness and the quiet as I contemplate and reflect. There is a lot to take in on a day carved out for remembrance – a day set aside to remember not only the armistice but also a day to reflect on all we owe to those who serve. There is so much noise and motion and distraction in today's world. Too much, I think. What a blessing it is to have a day where we can (and should) stop to quietly remember and honor those who have given so much.
As mentioned, in just over a week it will be Thanksgiving… another day to quietly sit and reflect upon all we are thankful for. It is a day when most of us can stop and absorb everything that makes up what amounts to be a beautiful existence and express what should be an overwhelming amount of gratitude — gratitude for a peaceful home where family members can congregate and an overabundance of food and hopefully an overabundance of love to share. Not everyone has this. I am constantly of the mindset that every human on the planet should be able to enjoy what I consider to be the essentials of life: freedom, love, food, shelter, clean running water and a general feeling of security — all of these things that tend to be taken for granted by so many every day. To think we have a day set aside explicitly for stopping to give thanks! What a blessing and for me I absolutely must stop and just breathe in the day and not worry about what may or may not be on sale the next day. Well, sadly, now it is later that same day. That is something we can remedy VERY quickly by opting for the quietness and the stillness instead of the consumerism.
As you read not only these words, but the words of blog posts past, you may understand that I embrace the simpler things in life. For me, any "thing" you can purchase is merely frosting on an already very luxurious and lavish cake. Things are nice… of course, they are. We all love buying things and receiving things but ultimately that's not what life is about nor is it what this month is about. We are in the final throws of autumn which in itself is an amazing thing to behold. We have a day of remembrance and a day to give thanks. What a blessing it is to be able to put the consumerism aside and just stop and enjoy the silence. Quiet contemplation, peaceful gratitude, solemn remembrance and an overabundance of love should be what November is ultimately known for. Putting consumerism on hold and ultimately giving November her due is something possibly worth contemplating.
Thank you for reading. May your November and these last days of autumn be blessed.