Thoughts of Thanksgiving 2018
Perhaps you are a little bit like me. I tend to feel anxious and uneasy during the holiday season. I always have these 'things to do' that reside in the back of my mind. With this anxiety, it is difficult to enjoy the holidays properly. Already, I am employing remediation efforts this year so I don't become overwhelmed.
No TV, But Bonsais Instead
First, I had to work on Thanksgiving. It's okay, I volunteered because the overtime hours are too good to pass up. It was quiet at work so this afforded me opportunities to head to the kitchen to check on dinner, nibble on a few snacks and perhaps watch a bit of the Thanksgiving Day parade. I then realized something. I no longer enjoy the parade like I used to. The marching bands and floats were impressive but overall, the Macy's Thanksgiving Day parade is no longer anything I truly enjoy. I started watching it because it was ingrained in my mind to turn it on as tradition would dictate. After watching a few bands, somewhat enduring some of the terrible lip synching by 'X,Y,Z' modern pop artist and gazing at a few balloons, I turned it off. It was then I realized something else – just how magical quiet can be.
With the TV off, I walked over to my bonsai trees and decided they needed a little misting, so I grabbed the spray bottle from under the kitchen counter. I then microwaved the bottle for just under a minute (they like their water to be warm) and sprayed away. I have a Bahama Berry and a Brazilian Rain Tree bonsai. The Bahama Berry has very small flowers that have a heavenly scent reminiscent of the acacias of Arizona. Admiring and tending to these trees was the beginning of my dedication to quiet.
No Shopping on Thanksgiving Day
As mentioned in my last post, I wanted to dedicate my Thanksgiving Day to quiet stillness and silent reflection and for the most part, I achieved this. I deliberately ignored (deleted) any emails that came in announcing sales and in the end, I didn't purchase a single thing. That's another thing that is ingrained within the mind – It's Thanksgiving / Black Friday. Now is the time to shop and take advantage of all the low prices. For the most part, I fought off this urge. The day after Thanksgiving, I took advantage of a 50% off special on photo cards from mpix.com. I did this last year too and some of you reading this entry may be receiving one of these cards. 🙂 What I like to do is browse through photos I have taken, choose a handful that inspire me and print them on quality matte card stock. That along with some of my words is what I love offering as Christmas gifts.
I must say with complete sincerity that my lack of hunting down every single deal on all the latest and greatest brought an incredible sense of bliss. I cannot afford to buy anything anyway but still, just ignoring all the consumerism really helped enjoy not only Thanksgiving but the days that followed.
Reprogramming the Mind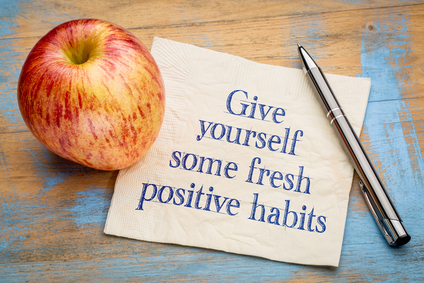 Today, five days after Thanksgiving, I am sitting here immersed in peace and quiet listening to some beautiful music. I am not saturating my ears solely with Christmas tunes but playing one here and there instead. Nor am I concerning myself with buying too many things as I consciously reduce the number of "to do's" allowing unfettered enjoyment of the season.
My photo cards should arrive in the next couple days and then I will get to work writing something special in each of them. As I indicated on the card itself, this year my gifts are my words along with a photo from my own personal collection that has inspired me in some way. This will represent most of my gift giving and will be a welcome reprieve from previous years when I, like most people frantically hunted down various gadgets and trinkets.
Our minds have a will of their own. We are, more or less, indentured servants to our ingrained thought processes and often we comply. It is the repetitive nature of these thoughts that create habits – some of them good, some of them bad. I am attempting to modify my thought processes this year. My focus will be on the moments, family, friends, the quiet stillness, nature and most important, devoting my time to all the intangible things that give such unparalleled joy.
Final Thoughts
If you tend to feel a bit anxious or overwhelmed during the holiday season, I hope my words have inspired you to try something a tiny bit (or even a lot) different. We don't need to do so much during the holiday season. We truly don't. Often things happen organically and that's when the true magic of the season unfolds.
Thank you all so much for reading my words. I am so grateful for all my subscribers old and new. In my next post, I have something very special to share with you. Keeping with the theme of quiet stillness, I will be sharing with you all an interview I had with one of my favorite musical artists. Until next time . . .