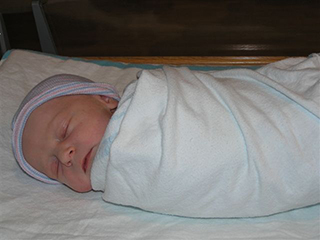 I never imagined myself a father — ever. As early as 14, I swore I would never get married or have children. The former because I rarely saw a truly happy married couple and the latter because I felt guilty about adding to the world population and I feared I would not have the slightest notion of what to do when it came to raising a child.
I was lucky (if you want to call it that) when it came to relationships in my younger years. I never let anyone get too close and all sexual encounters never ended in a surprise. Out of necessity (again if you want to call it that) I got married at age 27 and that was not the best idea I have ever had. Still, it did serve a purpose in that I was able to stay in a foreign country for a number years. Despite best efforts and intentions, the marriage did not last and thankfully was childless. As I found myself single again, I actually thought the universe was conspiring with me in my endeavor to not only stay single but also childless. Then, something happened.
I met my current wife through a chance encounter and the relationship took on a life of its own and just a few months into it, we were engaged and not long after that, I was a father. After nine months of doctor's appointments and wading through the entire range of human emotion, I was holding a healthy baby boy in my arms. It did not feel as foreign as I imagined in my youth. It actually felt nice, comforting and shall I say natural.
I remember staring at him during his first night of being a part of this big, scary world. I sang Beautiful Boy by John Lennon over and over and caressed his tiny hand. All swaddled up and tiny he represented everything that was good in this world. So many thoughts raced through my head as I sat staring at this perfect little being that I helped create. What will I teach him? What if I mess it up? What if he grows to resent me? There is so much he needs to know. Will he listen to me? I can't dictate his behavior, I can only guide him but will that be enough? He must respect others. He must love all life in this world. He must be polite and strong and courageous. How will I teach him to be all those things? Sigh. I just cried. Holding his hand, I just let tears roll down and I just closed my eyes and prayed.
As days turned to weeks and weeks to months and years, I feel I have been blessed. I now have a healthy four year old and though my confidence as a parent is growing, I still have many of the same questions I did when I was by his side on day one, stroking his hand and singing to him.
It seems as we "progress" through the generations, so many things change and may I say not necessarily for the better. When I was younger, I was sent outside to play and outside is where I would be all day. There was no fear of me being abducted or something happening to me. Each day was an adventure and each day I learned so much. I knew the best place to catch lady bugs, grasshoppers and several varieties of ants. I knew which streams had the best fishing holes and the best place to watch the sunrise. It seemed the whole world was my back yard during my days of growing up in rural Wyoming. Fields of grass, rivers, trees, animals, camping under the stars on a friend's trampoline all led up to one great childhood.
At this moment, I cannot foresee my son will have these same opportunities because it is getting increasingly difficult to settle down in a smaller community and still have enough money to pay the bills. So, what do I do? I realize that I have become the person I am today because of the way I grew up. Adventure was everywhere and with a decent imagination (and my imagination was great), there was always so much to do, see and experience.
I look at children today and the current trend of how to spend a day involves video games, television and computers. It is difficult to get kids to go outside and that is sad. Already my son is developing a fondness for certain television programs and if we were to let him, he could watch shows like Scooby Doo or the Noggin network all day. I am fearful of how I will compete with all the temptations brought along in our digital age. I then found a wonderful resource to get me back on track.
To be continued . . . . .