An Interview With Alaskan Tapes
Trying to Find Some Peace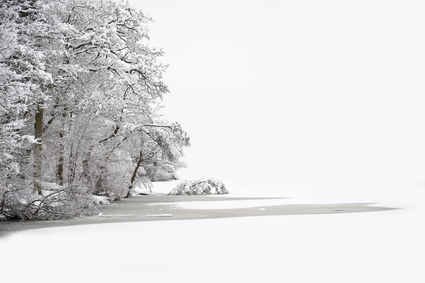 Continuing with my theme of searching for quiet stillness, serenity and peace for the holiday season, I have something very special to share with you today. But first, I am really starting to think that a post like this is desperately needed for many of us this season. When out and about I notice the misery on people's faces. On social media people are sharing a photograph of a punk rock girl flipping off a Christmas tree with a note indicating this sums up their Christmas spirit. Believe me when I say I understand. It is so easy to get caught up in the busyness and the soulless activities associated with the season. That is why I have been consciously avoiding anything that doesn't bring me joy.
Now that you are here reading this post, take a moment. Relax and take some deep breaths in and out. Think of what the holidays really represent. Dr. Seuss really was onto something when the Grinch exclaimed that Christmas (or any holiday) will come without ribbons, without tags, without packages, boxes or bags. The holidays are definitely a little bit, actually a lot more than all this. With these thoughts in mind, I would like for you to visit a website with some incredibly blissful and peaceful music.
Please click here and press play just after the video to start listening and then come right back. You are now listening to Alaskan Tapes. Beautiful isn't it? I discovered this music when I was looking for peaceful ambient music. Each and every track Brady, Chantal and others have collaborated on what represents a feeling of peace that envelopes the soul. I listen to these tracks when I write, work, garden or meditating. I reached out to Brady and asked if I could interview him and he kindly agreed.
And now, without further ado, my interview with the brilliant Alaskan Tapes:
When did you realize that you had a passion for creating music?
In grade ten (2010) I got introduced to FL Studio, it was around that time dub-step and other electronic genres were really taking off, so I thought why not give it a try? Quickly I learned that it was not as easy as people said it was, since most people I talked to said it was "talentless" music. That phase of production for me did not last long; I was going through a lot of different alias' and each time I changed it I got introduced to different people who influenced my style. Around 2012 I got introduced to CBN, a label from the UK, from them I saw what the quality of my music could become. I always had inspiration to create music, but it wasn't until I met the people in CBN that I found the passion to make music for a living and to really push my sound.

In 2016, right after Beyond the Streets released, I really found a passion for ambient and beat-less music and since then I've just been taking inspiration from different genres and trying to see if I can convey similar moods and emotions through this type of music, which in of itself has become an obsession and passion for me.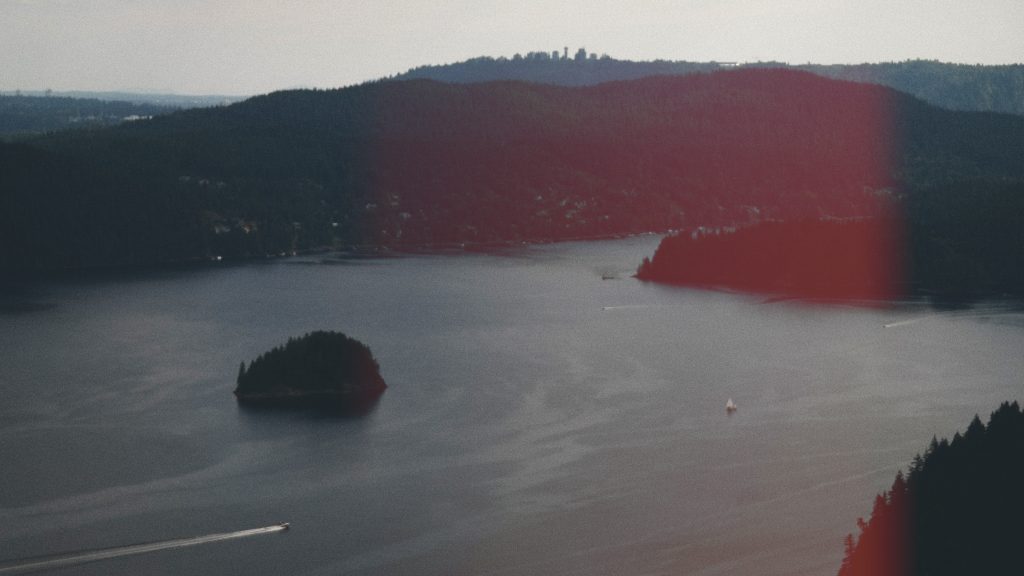 Your music tends to take the listener on incredible, relaxing and peaceful journeys of the mind. Could you walk me through your creative process?
Lately, I have been starting pieces just through improvisation and throwing random audio clips into granular synthesizers. This creates an easy base for me to start composing from, without trying to come up with something specific to say.

In the past I would wait until I had enough inspiration from images, film, or any other media to start writing at all. My stuff used to be a lot more planned out and intentional, but it isn't as much anymore.

Although my music comes off as relaxing and peaceful for listeners, it is often created through stress and frustration, not to say I don't enjoy the creating process. I often put pressure on myself to create something even though there's no real reason for me to need to make something. This can be a burden or an advantage; I like to think of it as the later.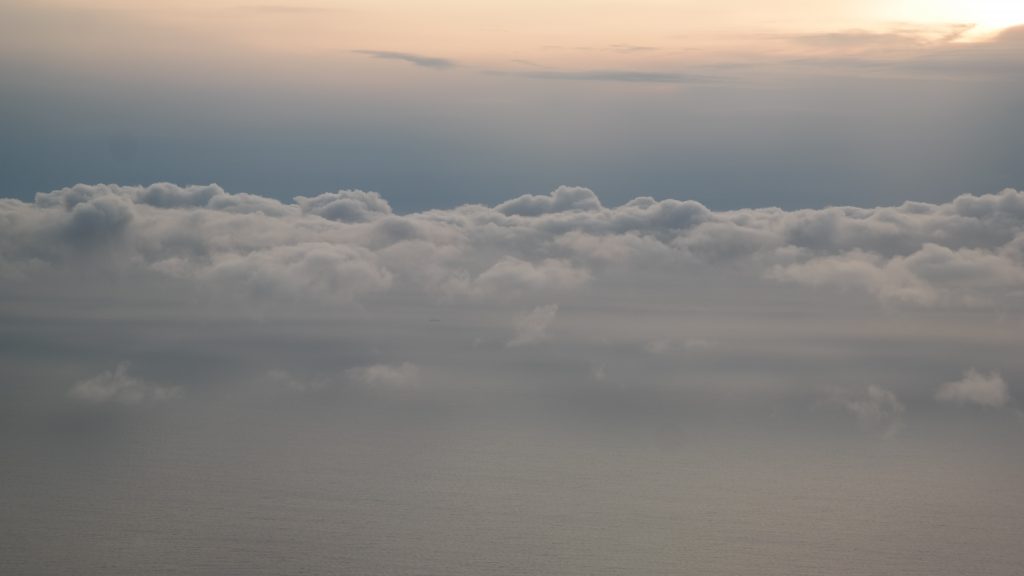 The music create is so beautiful and calming. With that said, each of your album titles are melancholy in nature: 'These Are Our Fears', 'In Separation and Isolation', etc. Could you explain why/how you chose these titles and how each song relates to the title of the album?
There are a couple ways.

The first, and most common way is by listening to a lot of music with lyrics. Singer's often present lyrics in an emotional way; some of their lyric will stand out to me more than others through the way they sing them. For example the title, In Distance We're Losing is from a song by The Dillinger Escape Plan called Wanting Not so Much as to, near the end of the song he simply screams, "through distance I'm losing." When I heard this, it was so pronounced that it stuck with me and as I continued thinking about it and repeating it in my head in created its own meaning to me and I no longer associated it with the song, but more with the piece I was creating at the time.

The second is simply trying to come up with phrases in my head. I know the style of the phrases that I like, which are usually impersonal, so that I can imagine the scenario in which one of the phrases would be said or thought of without having to relate it to my own experiences. Although I often use my surroundings as a base for the names; an example of this would be The Ocean No Longer Wants Us was conceived on a plane ride from Vancouver and I was trying to come up with phrases, and that one popped into my head. I can only assume it was mostly due to being surrounded and looked down at the ocean.

Once I have come up with titles for songs, I'll be able to think of a vague storyline that goes with the album. It is usually pretty obvious which track title should be the name of the album.

As for the melancholy I think that style of writing just sticks with me and sounds more appealing than the opposite, to me at least.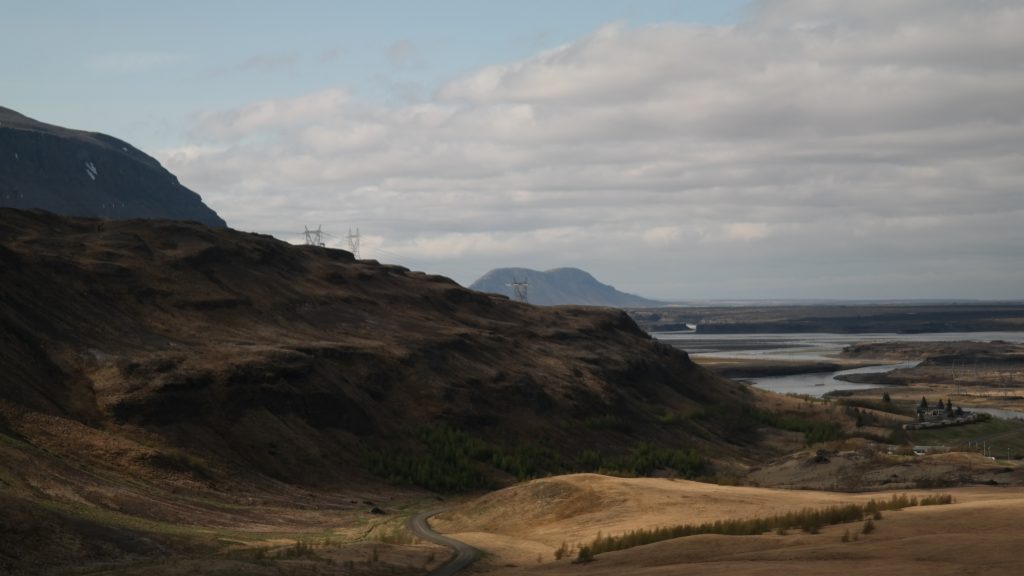 Related to the above, where do you find your inspiration for your music?
This is a difficult question, because I can find inspiration from many different outlets/sources. I listen to a lot of non-ambient music, which inspires my music. But a lot of visual things such as film, art, photography, nature, etc., inspire a lot of my stuff. The inspiration for the last album, You Were Always an Island came from a lot of different sources. Chantal used to record vocals without music for me, so I would go through the recordings and pick out phrases, this is where the initial inspiration came from with tracks like Waiting and Skin. When I was about half way through the album I was reading a few memoirs on World War II and that had a big impact on finishing the album. Among those there is a lot of other sources, but I think you can see what I'm getting at.
For Chantal:
You have an amazing and beautiful voice. I personally love it when I see songs that feature your vocals. Of all the songs where your vocals are featured, which is your favorite and why?
Thank you, but in my family my older sister is the one who truly has the beautiful voice, unfortunately she does not share it online. I never use to enjoy singing, because truly, I am not good at it. I cannot remember what got me started, probably Brady just asking for some simple low-end samples of me singing. Since then I have grown to enjoy singing for/with him on his tracks. I would have to say that for many of the first few tracks we made together I did not like. I cringed at my singing and did not allow him to put my name in the title because I was embarrassed by it. Looking back on it, our first track together Lullaby (under his O S L O alias) is now one of my favorites in terms of my vocals specifically because they are quiet and I really enjoyed creating those lyrics. More recently, I really enjoy The Ocean No Longer Wants Us, because it is the first time my voice is used in conjunction with Brady's and Adam London's vocals. I enjoy the contrast of our vocals and think it sounds beautiful. In general I do not like to call myself a singer or say "I know how to sing" because I feel like I can't and I don't, but I'm glad so many people enjoy my vocals, it definitely encourages me to want to continue.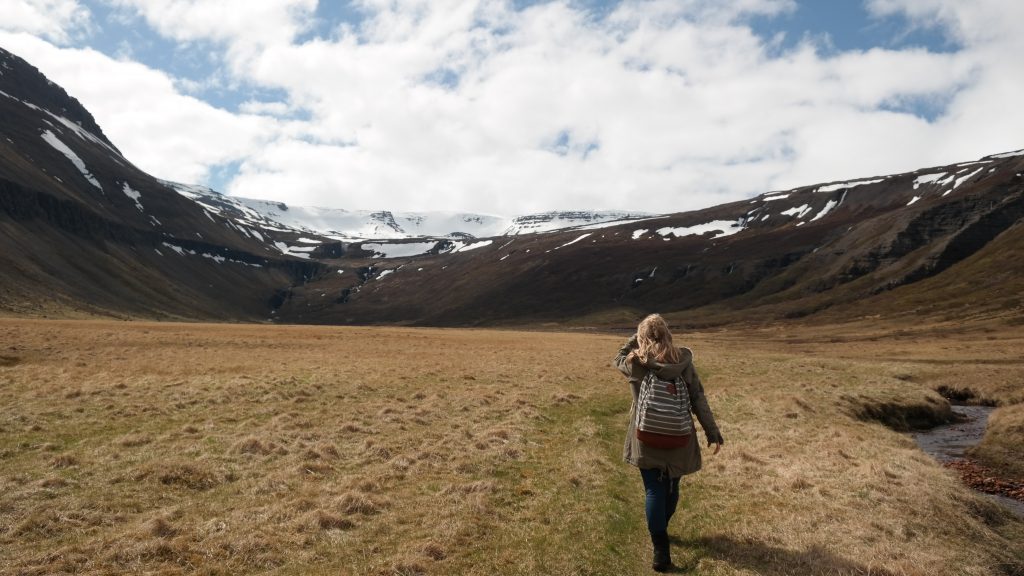 Beyond the vocals, do you assist with any other part of the creative process?
I feel like the largest area I assist in is inspiration. I do not know anything about music production or theory, but when Brady says he is stuck and is having trouble coming up with an idea for a track or album, whether it be names, lyrics, or sound wise, I encourage him to step away and draw, read, go for a walk, or even just talk through plans and ideas going through his mind. I'm not sure how often I truly help, but I would definitely say that is the only way I assist him in his music.

I used to create lyrics and record my vocals before hearing a track and sometimes that would also help him to create a track around my melody. However, I have not done that in quite some time, but instead have been singing lyrics he writes out for me and usually they are added after he has created a track.
Have you ever thought of creating a solo album?
Not particularly. Like I said before I do not consider myself a singer. However, Brady and I have played with the idea of creating a separate alias where we could create more indie/lyric type of music. We started playing with this idea in the summer time when we were experimenting in the office with lyrics and more upbeat tunes. The songs we made are not Alaskan Tapes style so that's when we came up with the idea of creating a second alias for these types of tracks. Not sure if it will happen, Brady says he would like it to, but I feel intimidated by the idea of having me sing more. It could be a fun project so who knows, we'll keep you updated.
Final question for both of you:
What does the future hold for Alaskan Tapes?
A lot of music. In the long-term, I've had a bunch of ideas lately for a new album, but I'm trying to let the ideas breathe so I don't repeat myself music wise. In the short term, I'll be doing a few more A/B singles at the start of 2019. I also have quite a few projects that need to be finished up, Me and Jamie Cameron from The Last Dinosaur have been working on a collaborative effort for what feels like forever, I would like it to be wrapped up sometime next year, the earlier the better. Chantal and I will have some tracks out next year I'm sure. Also, collaborations with me and Voga, who I've collaborated with a few times before. Planning on doing another track with Jay Rodger who sang on 'Maybe'.. lots of stuff! Hopefully it'll all be done next year.
I wish to thank Brady and Chantal of Alaskan tapes for the amazing blessing of allowing me to interview them. I love and appreciate their music so much and I hope you enjoy it too. To help support Brady and his music, I would like to gift two digital albums to my readers. All you have to do is leave a comment and I will pick two at random. The winner can choose the album of their choice and I will send you an e-gift card. Thank you so much to all my subscribers and readers old and new. I am so blessed you are here reading my words… well in this case mostly Brady's and Chantal's words. Thank you from my heart. I am so glad you are here.
The photos presented were taken by Brady and represent where he has gathered inspiration for some of his music.