Thoughts of Halloween 2017 — Autumn Peace
Before I begin, I want to thank my newest subscribers. Welcome to Benny's Place. I am so glad you are here! 🙂 It is a blessing if anyone takes the time to read my words so to all those past and present, thank you from my heart for being here and following this blog.
So Long, Farewell
Pumpkins are sagging, candy is rotting, spirits are scattering while newer holidays are gathering. Halloween is over for another year.
My thoughts are meandering this day as I sit in a small, local, cozy tea shop called The Corner Beet. Today is another of my random tours through the city with no particular point A or point B. Just a lot of walking and seeing and reflecting. It will be an unseasonably warm today which will result in that coveting autumn feeling being conspicuously absent. — Still
As I walked from a "there" to a "here" the breeze was chilly as were those areas dappled with shade. The leaves escaping in every direction imaginable rushed toward me like crows to a feast. Laced on the wind was that unmistakable earthly odor of decomposing plant matter greeting me like an old friend.
Maybe today will be the day when the Halloween decorations will come down. If so, I am grateful I could still see such a sight as this: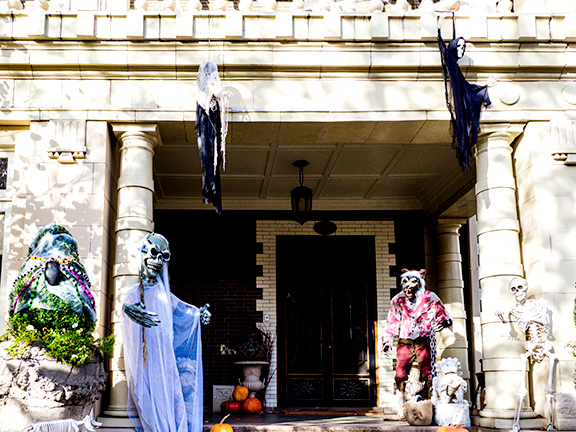 Two More Months of Autumn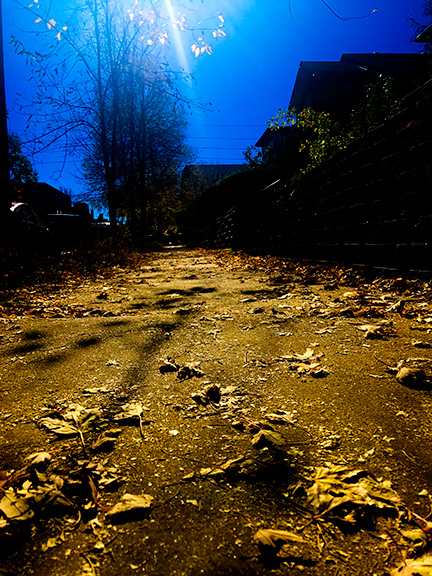 Or, maybe I should say, I hope for a respite of the inevitable noise that accompanies being bombarded by the frenzied build-up of Christmas. You know? — All those "Shop now for the best deals" advertisements which will be thrown at us from now to the Black Friday madness to the after Christmas sales.
What about Thanksgiving? What about the peace that should accompany the sleepy month of November?
Contrary to what our televisions may be telling us, there is something amazing about to transpire. Something not sold in a store and completely free.
Venture outside. The earlier in the morning the better. Allow that autumn wind to kiss your face. Close your eyes and breathe in. All that was green and alive has fallen and begun their journey's end by becoming one with the earth. The resulting aroma is intoxicating.
Walk along the streets of the town or city where you live. Mingle with those around you. Gaze at the decorated homes. Maybe you will catch the odd ghoul or skeleton lingering not quite ready to journey back to the veil.
That is what I did today. I joined in the celebration of community with a tea, a breakfast burrito and became an inadvertent spectator of a great game of backgammon.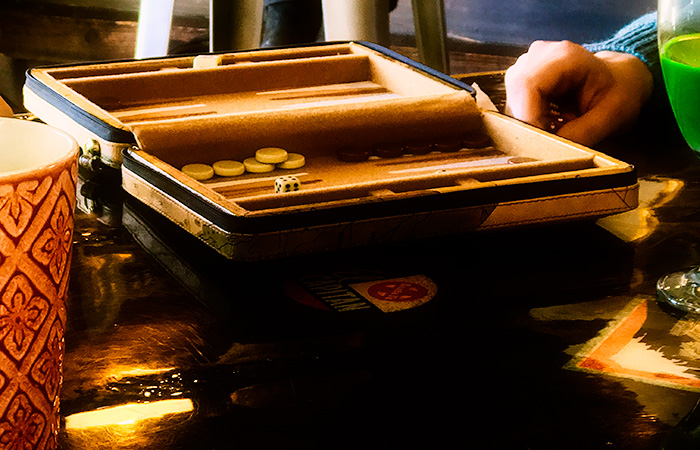 So, What about Thanksgiving?
Stay tuned! I shall be writing about some of the things I am truly thankful for in the coming weeks. Until then, thank you for reading and I wish you all nothing but the best always.