Thoughts of Halloween 2016 (Ben Cooper Costumes – Where it Began)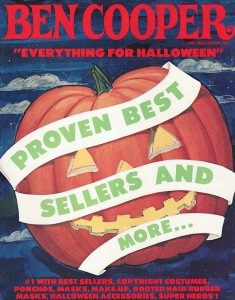 Hello friends and a VERY Happy Hallowe'en / Samhain to you!
To celebrate this Hallowe'en I have some amazing news to share. You may recall in previous Halloween posts when I shared memories of what Halloween's were like for me as a kid. In fact, that is how this whole blog began. If unfamiliar, please have a look at this original post:
As mentioned in that post, Ira Cooper, son of Nate Cooper, one of the founders of the original Ben Cooper costume company stumbled upon my post and left comments. Due to the restructuring of my blog over the years, I sadly lost those comments but what did remain was a lasting friendship with Ira. As the years passed, Ira took the time to contribute some of the history behind the costume company which can be found here:
I thank Ira once again for providing that incredible history of his dad's and uncle's company!
And now, my friends, I am so incredibly pleased to announce that the Ben Cooper costume company is now back in business! I spoke of this before but the Ben Cooper costume was THE costume for so many of us in the 70's and 80's. It was so easy to pick one out (of course the driving factor was how cool the mask was) and for parents who were on a budget, they did not make a huge dent on the pocketbook. Just now I am recalling those days so vividly. We would make the 75 mile trek to the nearest town with a department store — K-Mart — and then make a beeline to the Halloween section. Hanging would be some of the more popular designs so you could get an idea of what the entire costume would look like. From there, we would then decide who we wanted to be that year and then sort through the boxes looking for our size. If we were lucky enough to find a popular design in our size, our mom would open the box to make sure the elastic was not broken on the mask and that the costume appeared to be intact. This habit was born from years when we got the costume home and the mask would already be broken by kids who played with it in the store, etc.
Once we did get home, those boxes would then be hidden away until Halloween. I really wish now I had some of those old masks today. They would make for unique Halloween decorations around the house.
So, here we are in 2016 — roughly 33 years after I personally wore my last Ben Cooper costume — and soon kids (or even adults I expect) can once again pick out their own favorite Ben Cooper costume. My own son is almost beyond his trick-or-treating years but rest assured, this kid typing out this post will buy a couple I am sure. If for no other reason, I would buy them for the nostalgic value alone. I need to tap into my mom's memory bank to find out what exact designs I wore as a kid and then perhaps try to find those designs again.
I have recently spoken with Ira and his daughter Estelle. I wanted to know the reasons why they decided to bring the Ben Cooper brand back to life and here was their answer:
The fans of Ben Cooper are a generally well informed, opinionated (as well they should be) and dedicated group. The 'fandom' is based, most often it seems to me, on their childhood memories and the association of Ben Cooper with anticipation, joy, fantasy, safety, and most of all fun. It is because of these fans that we decided to bring back Ben Cooper from the point of view of all of us as having been child-monsters, child-Super Heroes, child-astronauts, child-princesses, queens, kings, creatures, aliens, Star Wars characters, and on and on.

Fantasy has no bounds for a child, and memories seem to have no end to their liveliness for adults. Also, the cultural story of two first generation brothers, their families, their dedication to their business, and the momentum of the times in which they lived all come together in a compelling story. To be able to tell this story and at the same time fulfill the desires of the Ben Cooper fan base for accurate information on the conception, design, production, and sales of their beloved childhood character costumes is reason enough.

Of course, there is also a personal angle- my father, Nathan Cooper, worked primarily in the background, and his story also needs to be told as while he did not have his name on the boxes or catalogs, he was very much the co-driving force of the company's success along with his older brother, Ben and their sister, Evelyn.

We are bringing back the memories. The products that we plan to produce will re-create the joy of those past times and introduce new generations to the art and magic of the heyday of Ben Cooper. The collectible market is one of lasting value as it preserves history and makes it accessible not just in books but in objects that we can see, touch, and feel. Ben Cooper's talent, Nat Cooper's skill and their love of what they did are what drive this new adventure.
Here are a couple images of Ira's favorite costumes and you can read his thoughts about these play suits here.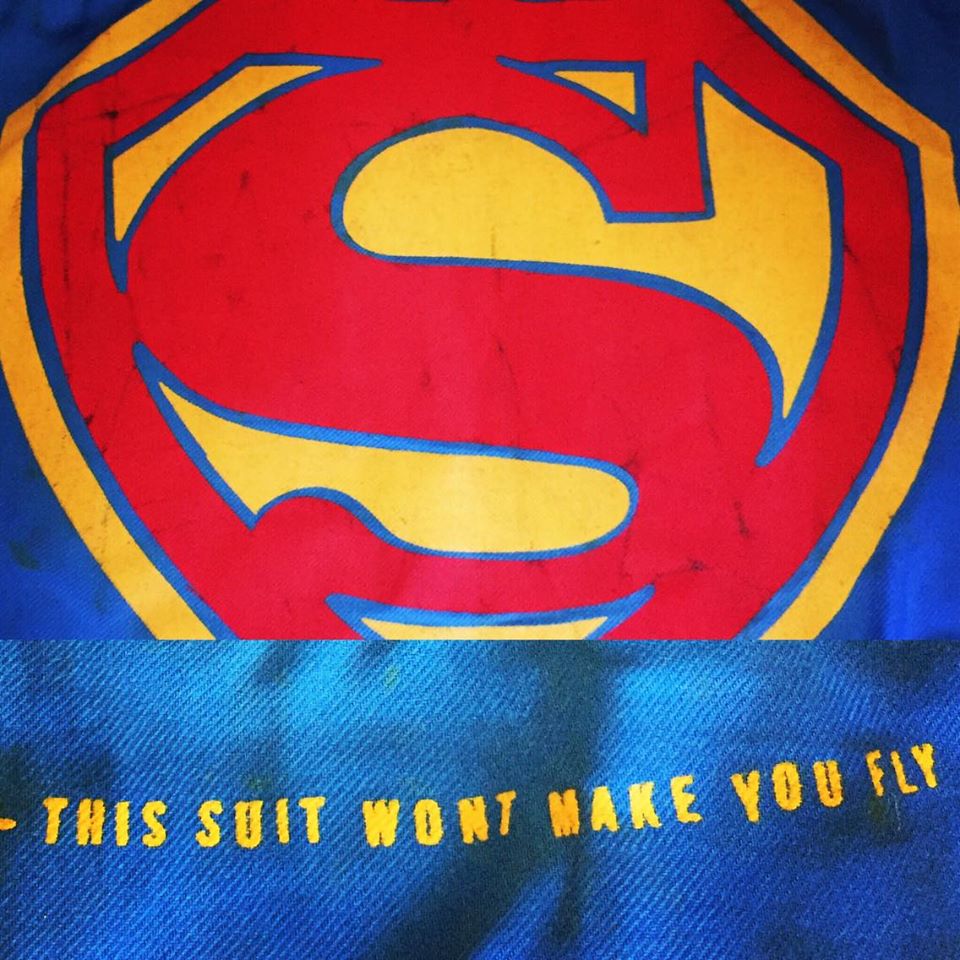 Thank you Ira and Estelle for helping me bring together this incredible post to share with my readers. I thank you also for bringing back our memories and helping us all recreate a joy from our childhoods.
On a personal note, I am overwhelmed with a nostalgic and sentimental happiness. Halloween is more than just a day to dress in costume and go house to house begging for goodies. It encapsulates all the magic and beauty of being a child regardless of actual age.
Finally, to Ira, thank you from my heart for commenting on my blog all those years ago. It is an amazing gift you gave to me as a writer. You are an amazing soul and I am blessed to call you friend.
I shall close for now but to everyone — HAPPY HALLOWE'EN! It is such an amazing day to lose yourself and have fun. I leave you now with some images of the iconic Ben Cooper costumes that were available when I was a kid. Thank you Estelle and Ira for allowing me to use these images. Please click on the thumbnails for full versions of the images. Also, please check out the Ben Cooper website! You will be glad you did. 🙂