Thank you!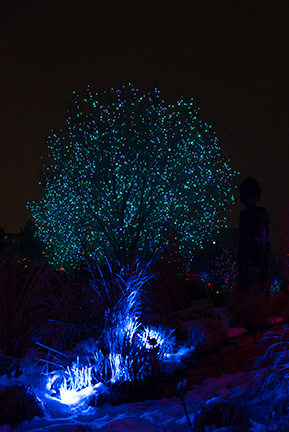 Hello everyone and welcome to 2020! Before I get started, I wish to say thank you to anyone and everyone who takes time out to read my words. I am blessed that you are year. To all my subscribers old and new I am humbled by your presence. From my heart, thank you.
Remembering Christmas
One month of 2020 is nearly gone and Christmas 2019 is residing comfortably within my memories. My Christmas was blessed because I focused on simplicity, moments, blessings and the intangible. I took part in gift giving but the gifts were modest. For example, I sent special flower seeds to those I love.
My soul is most at home when I am in the garden. I grow so many wonderful things and feel blessed when I can create beauty from such a tiny seed. I source my seeds from various locations but am particularly fond of Botanical Interests. To celebrate their 25th anniversary, they are offering special packets of limited-edition Bengal Rose Frost Aster seeds. Have a look at the packet. Don't these flowers look beautiful?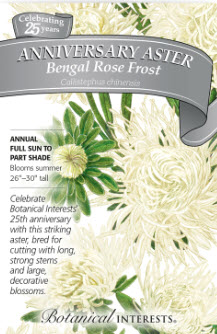 Beyond the joy of sending these seeds to friends and family, I feel blessed that $1 of each packet purchased helps kidsgardening.org. This organization does such amazing work by teaching kids the joy of growing something. So many people have lost the vital connection with nature and growing food. It is encouraging Kids Gardening is reaching out to the young in the hope that trend can be reversed.
A Year of Contentment
As mentioned above, the first month of the new year is nearly over. Days fade away so quickly. Am I making the most of each moment? I try. As Riff Raff from Rocky Horror once said, time is fleeting. I will be 50 this year which astounds me. Although I am still very young, I would really love to know how suddenly, I am about to celebrate half a century on this planet. It does not seem possible that it has been 25 years since I decided to pack up and move to England. Oh yes, that reminds me! My American in London series needs to be completed. You can look forward to reading more of these adventures soon, I promise.
I think now of what this new year will have to offer. Within each moment there are opportunities:
Love, kindness, empathy, compassion, caring, understanding, appreciation and of course contentment. With each passing moment, I find that if I strive to expect less and embrace what has been offered more, the result is a bliss and peace that words fail to describe. I am only human so some days I will be disappointed but hopefully, only briefly.
I thank you all once again for reading. Thank you as always to Alaskan Tapes for providing the best background music for writing. I wish you all happiness and blessings for the new year.