A Different Sort of Halloween Spirit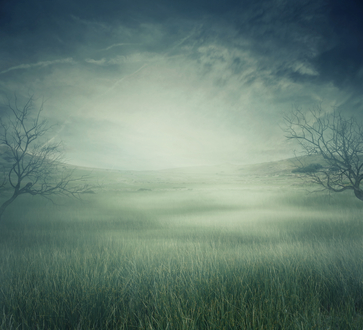 Now That I Am Older…
… My ways of thinking are greatly redefined. I have touched on some of these things in past posts. Perhaps it is the realization that in my youth, I accepted everything at face value. Now that I am older, not so much.
Interlude

Before I properly get started, I would like to offer an off-topic interlude. When I first moved to England many years ago, I remember wanting to visit all the Hard Rock Cafés in Europe. First and foremost, the original in London. Then, I planned a trip to Paris. One of my coworkers asked what I hoped to see. My first response? The Hard Rock Café. He looked at me incredulously and basically said of all the things to see and do in Paris, The Hard Rock is first on your list?

I didn't understand what the big deal was. The Hard Rock is a cool place! Well, years passed and while I still lived there, I finally understood. My mind was defaulting to something that held no actual value. Not really. Hard Rock Cafés are a dime a dozen and for me today represent something mostly irrelevant. So much so that I rarely enter one.

So, what's the point? As Elle Woods once said in Legally Blonde, "I have a point, I promise".
So, As I was Saying
With age comes a new way of thinking and a new understanding. As a child, I, like most children then and now, loved Halloween. It was a day where I could get dressed up and go out for an hour or two and come home with a big bag of candy. Candy: Let's be honest, that was the true motivation.
I could eat a couple of pieces of candy when I got home and maybe a piece or two a day. Give or take. By the time Thanksgiving rolled around, I already picked out all my favorites and what was left inevitably ended up in the trash. After all, my supply would be replenished by Christmas.
Without Knowing It, I Became Part of the Holiday Consumer Culture
After age 12, I no longer went trick or treating but by the time I reached high school and had my own disposable income from working odd jobs, guess what I would buy a lot of? Candy. LOTS of candy. And soda. LOTS of soda. In my twenties, I would always have bags of candy on hand along with cases of soda. I had no clue what I was doing to my body until it was too late.
Now that I am officially a statistic with diabetes, I understand the evolution of what brought me to this point. Shops are inundated with junk food and it's not hidden away in some little corner either. In an atypical store, most likely the first thing you will see is a soda display flanked by chips, etc. Then there are the muffins and the cookies, etc. As the major holidays draw near, things change. The candy is displayed prominently. "Go on take a bag" the display seems to say.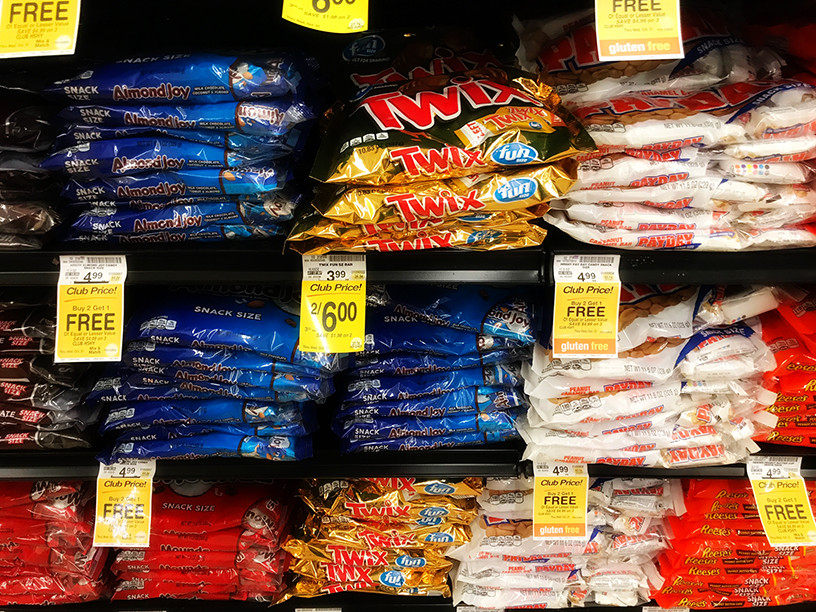 Nearing 50 I have come to realize how I was conditioned as a child to become the type of consumer corporations would like me to be as an adult. I used to quite happily purchase soda, muffins, cookies and of course candy until I became sick and now I don't. Well, not so much. So, with that thought in mind…
Trying to Protect My Son
My son is nearly 14 which is smack dab in the midst of transitioning from child to adult. This is an awkward time. He still enjoys things from childhood but is also trying to forge his way into the world, establish his independence and begin the process of thinking like an adult. My role is to prepare him. Am I making mistakes? Of course I am. But my heart is in the right place so hopefully that makes up for it.
Last night we had a discussion regarding trick or treating this year. I was trying to fervently defend my position. I tried to explain that not only did I think he was too old but why would he want all the candy? Pleading my case, I provided examples of the high levels of sugar and that ultimately, he was feeding the compulsion in his brain to crave sweets which would not serve him well in the future. The conversation didn't go well.
A Different Sort of Halloween Spirit
Last evening, I hoped I could get through to my son. We don't need to do all the things we are conditioned to do. You don't need all (any) of that candy. You don't need to go to Hard Rock Cafés in every city. Sometimes it's better to enjoy the simplicity of something without subscribing to all the corporate nonsense. Let's see how next year goes.
PS: The last time I was in New York City, I walked right past its Hard Rock Café to settle into a nice quiet spot beyond the hustle and bustle of Times Square. That discovery led to a wonderful blessing which I will share another time. My coworker from year's past would have been proud.
Thank you for reading and I would like to say welcome to my new recent subscribers. To everyone old and new, thank you for being here. I most humbly and sincerely appreciate your presence.
In my next installment, I shall talk about the serenity of autumn.